Popular Nigerian singer, Temmie Ovwasa has revealed some of the things she allegedly went through when she was with Olamide's record label, YBNL.
Temmie otherwise known as YBNL Princess singed a record deal with YBNL Nation in August 2015, but left the label in 2020 after having a disagreement with the label boss, Olamide.
A follower during a question and answer session on her Insta-stories asked if she was still in contact with the music legend.
In response Temmie noted that she's not in touch with Olamide and went on to share how she was allegedly badly treated by the singer.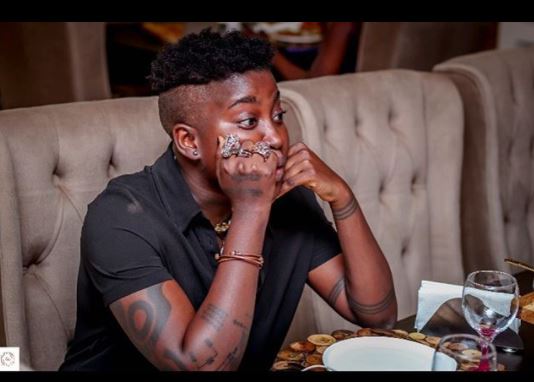 "The man brought me to Lagos from Ilorin as an 18 yr old, put me on a platform then proceeded to reject every show got, every offer I got, stopped me from releasing songs, kept me in his fucking house with his wife (who spoke to me like I was garbage in front of her friends) and kid in the name of family, put my face on the wall, on an album where the men were allowed to be people.

He fucked my mind up then tried to compensate for it, I let shit die because I don't enjoy taliking to the minions or being associated with them. Why the fuck would I be in touch with him". She wrote.
Read her full post below;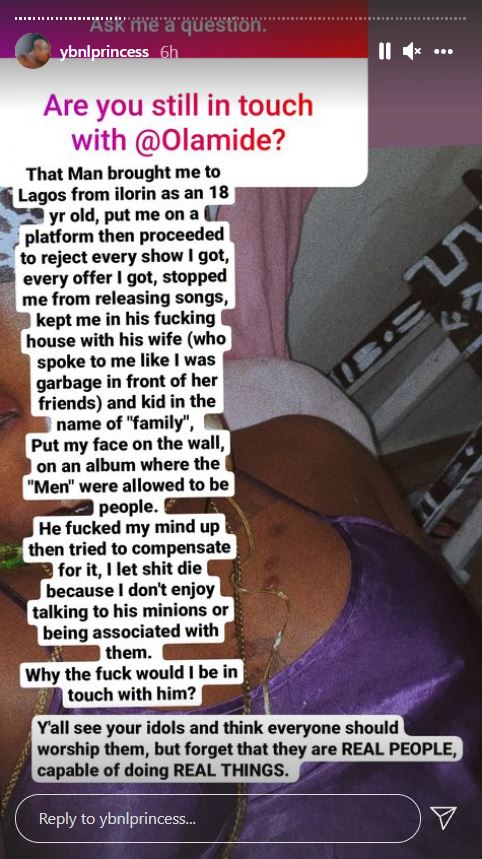 When asked if she will like to collaborate with Olamide when the issue is resolved, Temmie stated that she doesn't want to be associated with men who hurt others while carefully curating their public presence to reflect values they don't uphold.
BLOGARENA GATHERS…..