The ninth (9th) Senate has approved $16,230,077,718 and €1,020,000,000 loans requested by Nigeria's President, Muhammadu Buhari, BLOGARENA reports.
The upper legislative chamber also approved grant components of $125million.
The president had made the request for the facilities in an addendum to the 2018-2020 borrowing plan in September.

The request was made some months ago in a letter read by Senate President Ahmad Lawan on the floor of the upper legislative chamber.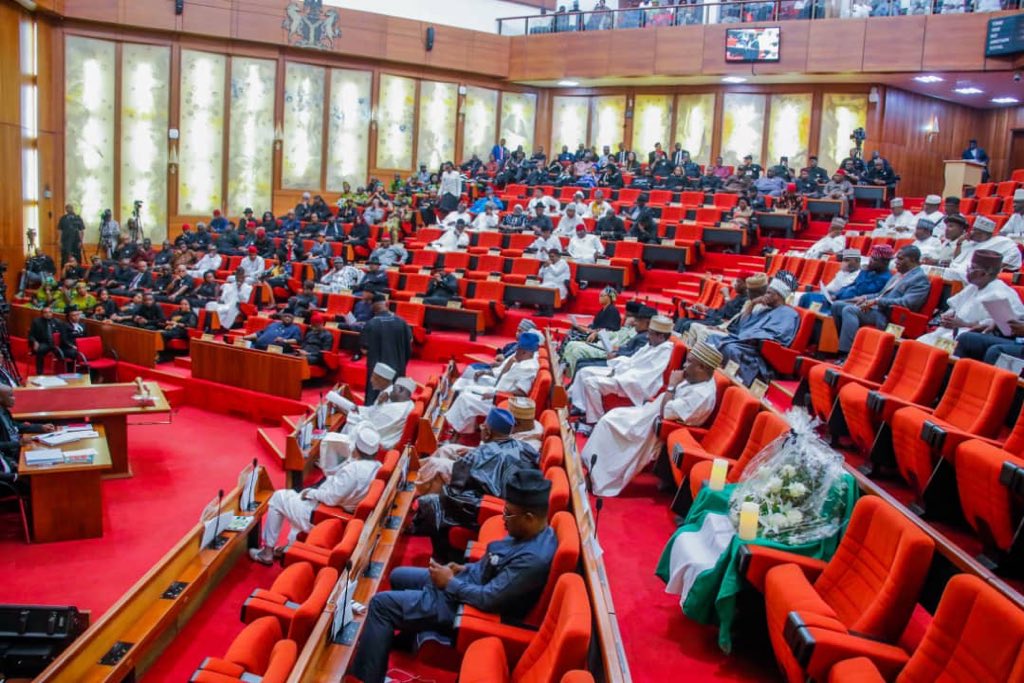 In July, the legislators approved the sums of $8.3 billion and €490 million loans contained in the initial 2018-2020 borrowing plan.

But in the letter, Buhari explained that owing to "emerging needs", there is a need to raise more funds for some "critical projects."

The president said the loans, when obtained, will stimulate the economy and create jobs.

Human rights' activist, Omoyele Sowore, in October accused President Muhammadu Buhari of using Nigeria as a loan collateral for his medical treatment bills.

According to Sowore, loans taken by Buhari were used for his medical trips and not on roads.

Sharing a Twitter post by PucciStucci calling the attention of the Nigerian government to the bad state of Benin city/Sapele Road, Sowore wrote, "Adopted! ‪@MBuhari‬ borrows daily for his medical trips, not to fix roads. Using Nigeria as collateral for his medical treatment bills. Aluta contiua! You have our support‪. #revolution‬ ‪#RevolutionNow."
‬
Since he assumed office on May 29, 2015, Buhari has embarked on medical trips abroad at least five times, covering a period of no fewer than 160 days of the six years he had been in power.
BLOGARENA GATHERS….